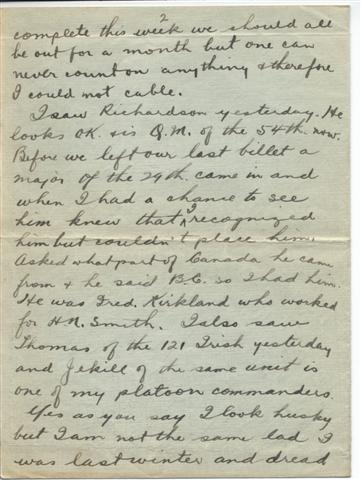 Special Collections SC074/Personal
Letter, page 2, Keith Macgowan fonds: " ... complete this week we should all be out for a month but one can never count on anything & therefore I could not cable. I saw Richardson yesterday. He looks ok & is Q.M. of the 54th noow. Before we left our last billet a major of the 29th came in and when I had a chance to see him knew that I recognized him but couldn't place him. Asked what part of Canada he came from & he said BC so I had him. He was Fred. Kirkland who worked for H.N.Smith."
See the link above to read full transcripts.