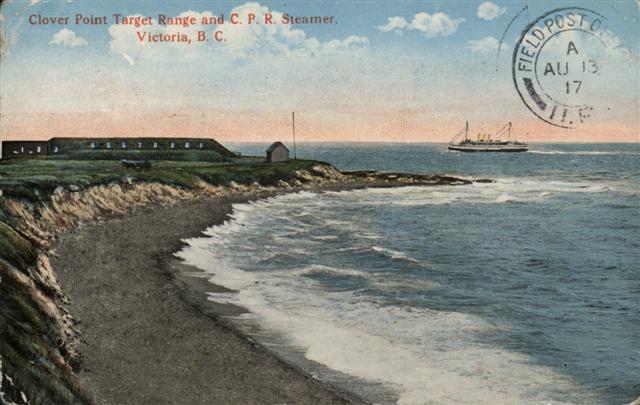 Special Collections SC081/Personal
Postcard of Clover Point, Victoria BC, Theodore Benning Monk fonds, showing a CPR steamer and the Clover Point Target Range.
Lieutenant Colonel Theodore Benning Monk was born in Winnipeg, Manitoba. In 1907, he enlisted with the active militia and in 1908 became a gunner with the 13th Battery, Canadian Field Artillery (Manitoba Regiment). He moved to Victoria in 1908 and started work in the City Engineer's Department. In World War I he served with the 54th Battalion and fought in Vimy Ridge.