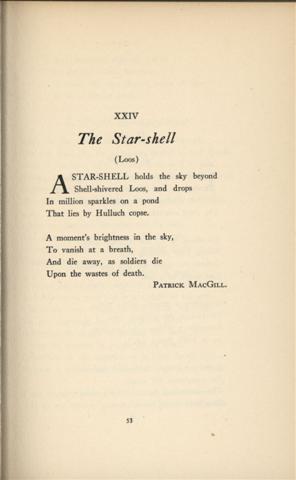 Special Collections D526.2 O7 1917/Art
"The Star-shell (Loos)," by Patrick MacGill from The Muse in Arms, edited by E.B. Osborn. The battle of Loos took place in 1915.
A star-shell holds the sky beyond / Shell-shivered Loos, and drops / In million sparkles on a pond / That lies by Hulluch copse. / A moment's brightness in the sky, / To vanish at a breath / And die away, as soldier die / Upon the wastes of death.