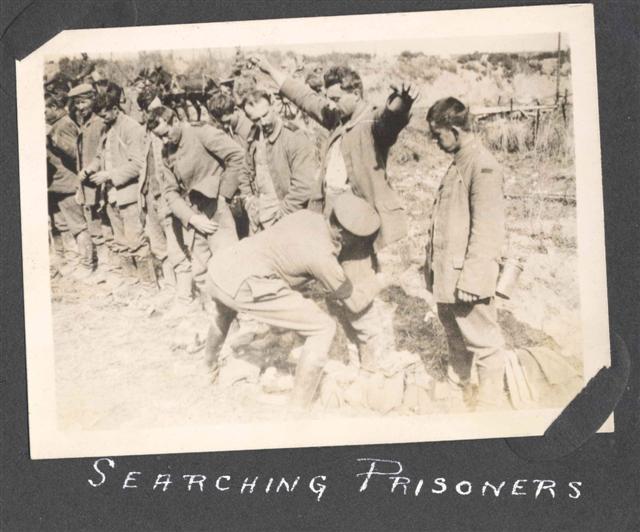 WWI/Personal
Image of a Canadian soldier searching German prisoners of war, from Archie Wills fonds.
Archie H. Wills (Henry Archibald Wills) was born in Victoria, British Columbia on 11 September 1892. With the start of World War I Archie joined the 58th Battery, Canadian Forces Artillery. He trained at Fort MacAulay (Esquimalt), Petawawa, and Witley (England) and then saw sixteen months of action in France.
Wills saw action at Arras and Vimy.